SrI:  SrImathE SatakOpAya nama:   SrImathE rAmAnujAya nama:  SrImath varavaramunayE nama: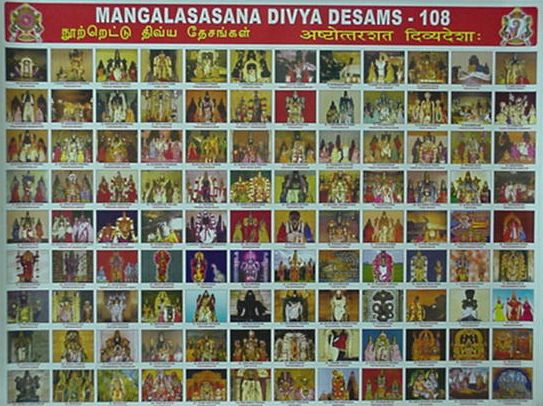 thirumangai AzhwAr with kumudhavalli nAchchiyAr
In upadhEsa raththina mAlai 9th pAsuram, maNavALa mAmunigaL highlights the purpose of the incarnation of thirumangai AzhwAr and his prabandhams.
mARan paNiththa thamizh maRaikku mangaiyar kOn
ARangam kURa avadhariththa – vIRudaiya
kArththigaiyil kArththigai nAL inRu enRu kAdhalippAr
vAyththa malarth thALgaL nenjE vAzhththu
Oh heart! nammAzhwAr mercifully composed four prabandhams which are equivalent to the four vEdhas. Just as there are six angams (ancillary parts) to those four vEdhas, thirumangai AzhwAr incarnated on this great day of kArththigai star in the month of kArththigai, only to compose six prabandhams which are like the six angams to nammAzhwAr's prabandhams. Praise the divine lotus-like feet of those who like this day very much.
Among these six prabandhams, periya thirumozhi is the first one. In this beautiful prabandham, thirumangai AzhwAr fully enjoys the various dhivyadhESams where emperumAn is present. It is well known that AzhwAr physically travelled to every dhivyadhESam he highlighted in his pAsurams and performed mangaLASasanam to the dhivyadhESams and the emperumAns who are present there.
periyavAchchAn piLLai – thiru sanganallUr
periyavAchchAn piLLai, the emperor among commentators, has given a beautiful and elaborate commentary to this wonderful prabandham. Let us enjoy the meanings of the pAsurams in this prabandham with the help of this wonderful commentary.
thaniyans
5th centum
6th centum
7th centum
8th centum
9th centum
10th centum
11th centum
adiyen sarathy ramanuja dasan
archived in http://divyaprabandham.koyil.org
pramEyam (goal) – http://koyil.org
pramANam (scriptures) – http://granthams.koyil.org
pramAthA (preceptors) – http://acharyas.koyil.org
SrIvaishNava education/kids portal – http://pillai.koyil.org